DIY Air Fresheners To Make Your Home Smell Good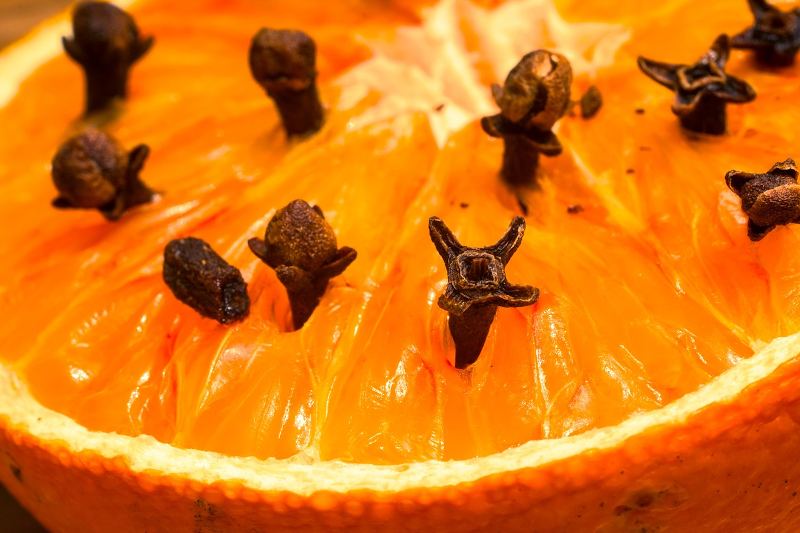 You want your home to be a sensory oasis, both looking and smelling good. Unfortunately, our homes often don't smell appealing naturally, so we end up using toxic air fresheners. Luckily, there are some safe DIY alternatives to traditional, chemical-filled air fresheners that are sure to make your house smell great.
We have curated a list of five DIY air freshener ideas to keep your home smelling fresh without the use of toxic chemicals.
Cook Spices and Fruit Peels
In order to spread the smell of lively citrus and soothing spices throughout your home, simmer citrus peels and your favorite herbs in water on the stove. This natural replacement for store-bought air fresheners will leave your whole home smelling delicious.
Use Essential Oils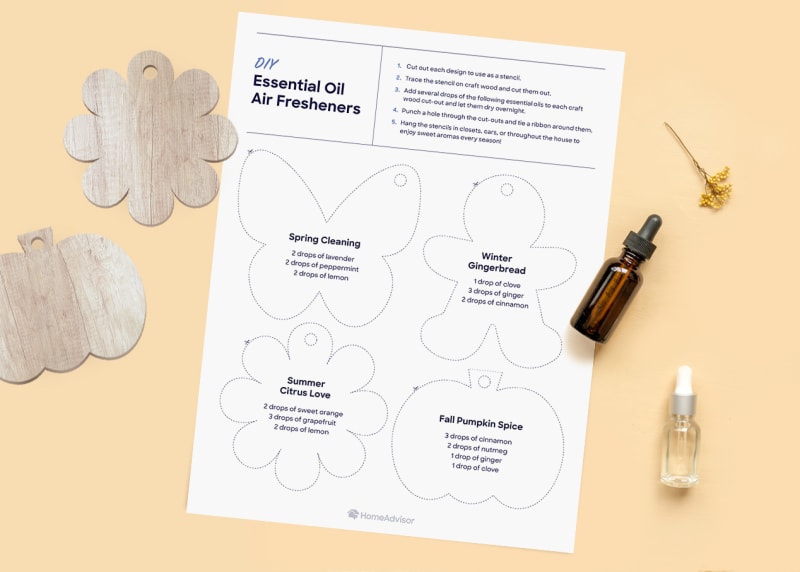 Essential oils are a popular alternative to toxic air fresheners. These oils are derived from plants and can be used in many ways throughout the home. They can be diffused, added to candles, and even used in cleaning supplies.
Most often, these essential oils are used to create air fresheners. Click here for a free guide to creating your own essential oil air fresheners. Since some essential oils can be harmful to animals, you'll want to make sure to do your research and consider pet-proofing your home ahead of time.
Make Your Own Candles
If you love crafting, try creating your own soy or coconut-based candles. These don't release the toxic chemicals that many other candles do, plus they make great gifts! Not to mention you can use essential oils to your candles to make them smell amazing. We've included some adorable labels (here) for you to use when gifting your homemade candles.
Make Your Own Potpourri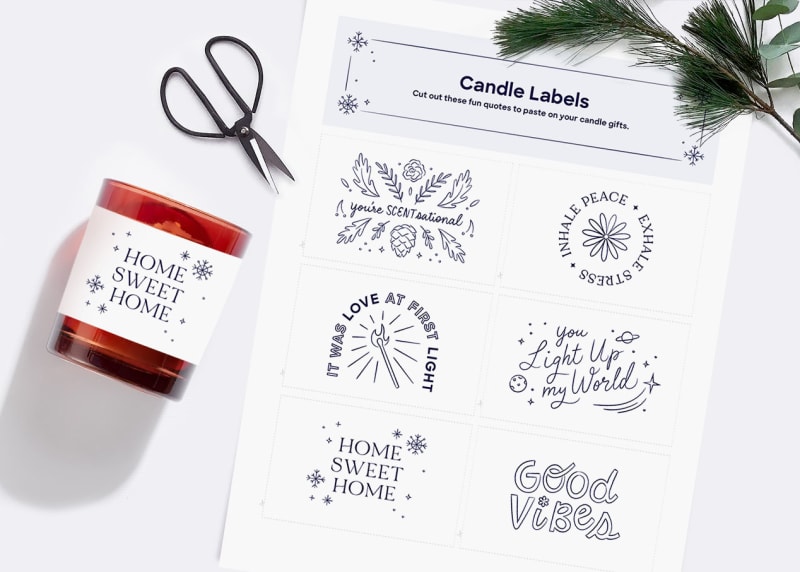 Dried potpourri is a classic way to keep your home smelling good all day long without any chemicals. Potpourri is a mixture of dried plants that release an enticing aroma. Consider placing your mixture in a cute bowl to turn it into a great piece of decor. Some dried items that are often used for potpourri include dried apple peels, cinnamon sticks, and cloves.
Bake a Yummy Dessert
If you're craving something tasty while you brainstorm aromatic tactics, consider breaking out the flour and sugar! Baking desserts in your oven will not only give you tasty treats but will also create a wonderful aroma throughout your home. If you'd rather not bake but want to enjoy a sweet and comforting smell, you can warm cinnamon powder or vanilla extract in your oven for the same effect.
While it can be hard to prevent odors in your home, it's easy to eliminate them in a non-toxic way with any of these creative DIY air fresheners.